Dedication Page

---
GERALD J BERGHOLD
This Website is Dedicated in Honor of
Gerald J (Gerry) Berghold, 1930-2008, Founder of the Burgenland Bunch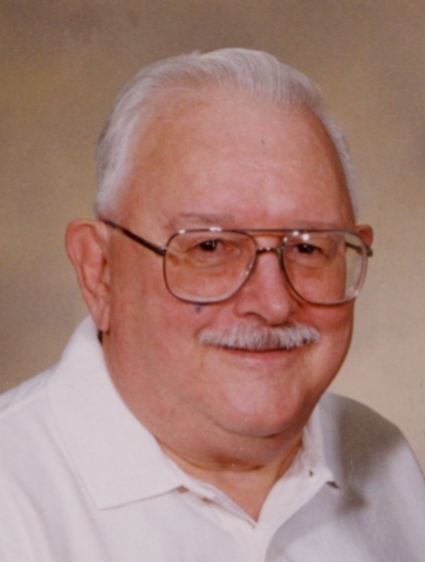 Gerry was born in 1930 in Allentown, PA, grandson of four emigrant Burgenlanders. He attended college at nearby Lehigh University, acquiring a degree in Accounting. He spent his working career as a financial manager with Dupont in Wilmington, DE, retiring with his wife, Molly, to Winchester, VA.
In January 1997, at age 66, Gerry published the first issue of an email newsletter sent to a select group of correspondents interested in the history and genealogy of the Burgenland. This first step evolved rapidly into the Burgenland Bunch, an organization formed to foster preservation of Burgenland ethnic heritage and memory of the Burgenland Auswanderung.
From an initial mailing to 12 correspondents, the monthly newsletter now reaches over 2000 recipients residing in every US state and many countries of the world. From January 1997 through January 2006, the newsletter was formatted and distributed as a text-only email document. From February 2006 through March 2008, it was simultaneously formatted and distributed both as an email and an online document, with the online version adding graphics and color. Since April 2008, it is formatted and distributed solely as an online document. The website, also established in early 1997, now documents nearly 7000 Burgenland emigrant family names and holds extensive historical and genealogical resources. A joint US/Austrian staff of 17 volunteers supports this ever-growing website, provides input to the newsletter, and provides answers and advice.
Gerry published numerous articles in newsletters and magazines, both here and abroad, and was honored for his efforts on behalf of Burgenland history. He was awarded the Ehrenzeichen des Landes Burgenland (Honor Award of the State of Burgenland) by the Burgenland Parliament, presented in person by Governor Niessl, in appreciation of Gerry's efforts in fostering the advancement of Burgenland family history and culture; the Burgenländische Gemeinschaft recognized him as an honored member.
Perhaps, though, Gerry was most proud that members of his BB staff, Bob Strauch, Tom Glatz, Anna Kresh, Frank Teklits, Frank Paukowits, Margaret Kaiser, Fritz Königshofer, Emmerich Koller, Alan Varga and Tom Steichen all have been awarded honor badges by the Burgenland government in recognition of work performed through the Burgenland Bunch (see here for details).
On August 29, 2008, after five years of battling cancer, Gerry passed away in his home in Winchester, VA, having officially retired from the Burgenland Bunch less than a month before.
It is our distinct privilege to continue to honor his life and commitment to Burgenland history with this dedication.
---
Return to Burgenland Bunch Home Page
Burgenland Bunch Dedication Page
Dedicated May 9, 2007
Rededicated on August 30, 2008
Comments or suggestions are always welcome
---