The
News
Dedicated to Austrian-Hungarian Burgenland Family History

THE BURGENLAND BUNCH NEWS - No. 275
March 31, 2017, © 2017 by The Burgenland Bunch
All rights reserved. Permission to copy excerpts granted if credit is provided.

Editor: Thomas Steichen (email: t_steichen@comcast.net)
BB Newsletter Archives at: BB Newsletter Index
Facebook page: TheBurgenlandBunchOFFICIAL

Our 21st Year. The Burgenland Bunch Newsletter is issued monthly online. It was founded by Gerald Berghold (who retired from the BB in the Summer of 2008 and died in August 2008).


Current Status Of The BB:
* Members: 2517 * Surname Entries: 8055 * Query Board Entries: 5613 * Staff Members: 13


This newsletter concerns:

1) THE PRESIDENT'S CORNER

2) WE HELP BOY SCOUTS TOO

3) ROTENTURM RESTORED

4) THE BURGENLAND COMPROMISE (by Francesco Cóppola)

5) HISTORICAL BB NEWSLETTER ARTICLES:
- AUSTRIAN GEOGRAPHY - GEMEINDEN AND BEZIRKS
- PUZSTA VILLAGE QUESTION

6) ETHNIC EVENTS

7) BURGENLAND EMIGRANT OBITUARIES (courtesy of Bob Strauch)



1) THE PRESIDENT'S CORNER (by Tom Steichen)


After the bits and pieces here in my "Corner" (which I hope you find interesting and/or useful!), we continue with Article 2, one in which we Help A Boy Scout earn a genealogical merit badge.

In Article 3, we show you the transformation that took place to Restore the Rotenturm Schloß. Fred Schneidinger gets credit for bringing this to our attention!

Article 4 gives an alternative view about The Burgenland Compromise that allowed the transfer of Burgenland to Austria after WW-I, that being the Italian view.

The remaining articles are our standard sections: Historical Newsletter Articles, and the Ethnic Events and Emigrant Obituaries sections.



St. Louis Gathering of Burgenländer and Descendants: Theresa McWilliams sends notice of the upcoming Gathering of Burgenländer and Descendants to be held in St. Louis, MO. The event is scheduled for Sunday, April 30 2017, 2 - 5 pm, at the Community Center Cafeteria of the Holy Name of Jesus Catholic Church, 10235 Ashbrook Dr., St. Louis, MO.

Theresa says: "Come, enjoy meeting and conversing with folks who share an enthusiasm for their Austrian/Hungarian heritage. Burgenland is one of the 9 states of Austria and borders Hungary. Many Austrian and Hungarian immigrants came to St. Louis in the early 1900's from this region. If you have ancestors from any of the villages in the Burgenland area this gathering is for you! Bring photos, family trees, memorabilia, favorite family recipes, even a dish to share if you like ~ or just yourself! For more information, and to let us know you plan to attend, contact Theresa McWilliams via email theresamcwilliams32@gmail.com or phone (314) 869-8938. Erzählen Sie Ihren Freunden! (Tell your friends!)"



Church Record Transcriptions on the BB Site: I'm very pleased to announce that three villages have been added to the BB's collection of transcribed Catholic Church and Civil records.

These new records are courtesy of Frank Teklits and cover the villages of Moschendorf, Sankt Kathrein, and Szent Péterfa (Prostrum), Hungary. They are available here: ...ChurchRecords/ and cover the years indicated in the table below:

Frank's records join the partial Krobotek records transcribed by Ed Malesky that have been available for some time on the BB site. Copyright for these materials remain with the contributor and commercial use of these records is not allowed.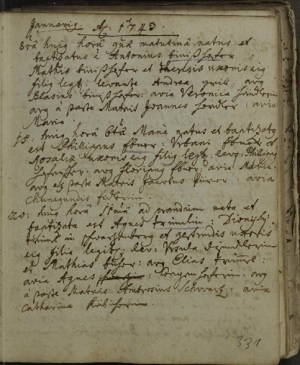 Some of Frank's transcriptions were contributed to the LDS in the mid-2000s but were accessible via computer only from LDS-affiliated library sites. Further, not all of his contributions were converted to computer-accessible .pdf files. His contribution of the data to the BB was motivated by these limitations (and questions about the LDS limitations from me). I will note that Frank is working with the LDS currently to make his data accessible from home computers and to get more of his data converted to computer-accessible .pdf format.

Nonetheless, I believe the live (sortable) BB format is more useful and suggest you explore it if you have ancestors from these or the villages whose data was recorded in these villages. I do know that Moschendorf was not a Catholic recording location for any other village; but Sankt Kathrein officially recorded for Edlitz, Kroatisch Ehrensdorf, and Harmisch; and Szent Péterfa officially recorded for Eberau, Kulm and Winten, as well as Moschendorf and Sankt Kathrein until they became recording locations, plus Edlitz, Kroatisch Ehrensdorf, and Harmisch, which transferred to Sankt Kathrein.

Lastly, I encourage others who have transcribed Burgenland village data to consider contributing a copy to the BB to add to this online resource. Like any other communication you have with us, you retain copyright but give a non-exclusive license to the BB allowing us to share it with BB members, publish it in our monthly newsletter or on our website, and/or subsequently and permanently archive all or part of it. Better yet, all of your hard work may help others!

Many "thanks" to Frank (and Ed) for making the above-mentioned resources available!





Words For Thought: From a letter Lady Churchill received from a writer in America concerning the passing of Winston Churchill in 1965:

That he died is unimportant, for we must all pass away. That he lived is momentous to the destiny of decent men. He is not gone. He lives wherever men are free.
Hopefully, something analogous can be said about each one of us when our time comes... that we lived was important to someone!





FamilySearch.org Record Additions: Below is a sample (maybe 10%) of the collections that have either been expanded or added so far in 2017. I picked these as ones I thought more applicable to BB research, though I may well have missed some that others think are more useful (sorry). The relevant point, however, is that the available records continue to grow, so do check back even if you've searched for your people here before.

I will note that just a few of those two-million-plus Find-A-Grave records are there courtesy of me, as I recently added some records for my ancestral family (and provided corrections or linking for a whole bunch more!).
| | | |
| --- | --- | --- |
| Collection | Records | Images |
| Czech Republic Church Books, 1552-1963 | 27,883 | 0 |
| Argentina, La Pampa, Catholic Church Records, 1882-1976 | 61,602 | 0 |
| Argentina, Mendoza, Catholic Church Records, 1665-1975 | 273,551 | 0 |
| Croatia, Delnice Deanery Catholic Church Books, 1725-1926 | 47,665 | 3,485 |
| Hungary, Jewish Vital Records Index, 1800-1945 | 746 | 0 |
| Hungary Civil Registration, 1895-1980 | 41,377 | 0 |
| Illinois, Chicago, Catholic Church Records, 1833-1925 | 194,888 | 0 |
| New York Book Indexes to Passenger Lists, 1906-1942 | 557,105 | 0 |
| Ukraine, Kiev Confession Lists, 1799-1911 | 0 | 40,448 |
| Ukraine, Western Ukraine Catholic Church Book Dups, 1600-1937 | 105,719 | 0 |
| New Jersey State Census, 1895 | 0 | 31,123 |
| Pennsylvania, Church Marriages, 1682-1976 | 101,989 | 23,593 |
| Canada Census, 1901 | 8,837 | 0 |
| BillionGraves Index | 180,532 | 180,532 |
| Find A Grave Index | 2,145,457 | 0 |
| Slovenia, Ljubljana, Funeral Accounts, 1937-1970 | 5,664 | 0 |
| North Dakota, County Marriages, 1882-1925 | 115,141 | 93,526 |



FamilySearch.org Records Preservation: The above tid-bit told you about some of the indexed and imaged records recently added to the LDS collection. What you might note is that there was no mention of microfilm... why? ...because the LDS has moved to digital imaging in place of microfilm imaging.

This link preserving-historical-records connects to a long article about their efforts (and why they made this change). I'll note here only a few "statistical" thoughts:

Currently, the FamilySearch.org site makes available digital images for about 1.2 billion historical documents and has about 5.5 billion historical records (index or image) available via online search. The digital image collection is growing by about 125 million new images each year, plus another 250 million images per year from its microfilm-to-digital conversion of the 2.4 million rolls of microfilm it created during the first 70 years of its preservation efforts.

FamilySearch has over 330 digital cameras, including 50 active in North America, that are currently being used by records custodians to capture additional archive-quality digital images of all types of historical records—church and civil vital records, census and military records, probates, wills, naturalization and citizenship records, voter and tax records, and funeral and mortuary records.

There is also a video about FamilySearch's microfilm storage and conversion efforts that I'll share (you can expand it to full screen for easier viewing). Do note that it is really two videos, one about the Granite Mountain storage facility, the other about the microfilm-to-digital conversion process. Each is about 5 minutes long and well worth viewing, so here they are:







Casualty Lists of World War I Austria-Hungary 1914-1919:

Frank Raschka and Felix Gundacker of www.GenTeam.eu write:
A century ago, our forefathers lived through the horrors of World War I. Many sons, brothers and fathers were drafted into the military. Millions were wounded, captured or died. These cases were published in the casualty lists of Austria-Hungary, which are also available online [as scanned pages].

Unfortunately, there is no index to these lists; and a full-text search yields unsatisfactory results due to the poor print quality.

Therefore, we have decided to create such an index, which cannot made by a person alone. Will you, please, help us through your assistance to keep these soldiers from being forgotten?

All necessary information can be found at the site of GenTeam at: Casualty_Lists_of_World_War_I_Austria-Hungary

If you have any question, please, do not hesitate to ask. With kind regards...
As noted, more information is at the link given above. I'll just mention that the capabilities needed to transcribe these lists are fairly simple:

-- no special reading skills (the lists are typed in Latin script)
-- a computer with internet access
-- Excel or openCalc (free)
-- time (30 to 60 hours per list)

So, if you have never transcribed before, here is a pretty basic project. It really only takes time and perseverance. Do consider helping.

And, if you are curious what one of these lists look like, here is a sample page: 8sept1915





FamilyTreeDNA Announces Move to mtDNA Build 17: FamilyTreeDNA announced in March that they have updated their mitochondrial DNA haplogroup assignment method to use the most recent version (build) of the
PhyloTree.org (www.phylotree.org) data, which is described as the "comprehensive phylogenetic tree of worldwide human mitochondrial DNA variation" and is the worldwide standard for assigning mtDNA haplogroups.

However, I had to gently shake my head at their large-print claim in the announcement: "Ahead of the curve in mtDNA!" as Build 17 was published over a year ago (18 Feb 2016). Further, the just-announced update was from Build 14, dated April 2012 (so Builds 15 and 16 were ignored by FamilyTreeDNA). Despite those facts, it remains true that FamilyTreeDNA is likely "ahead of the curve," as there are no real competitors to what FamilyTreeDNA offers for mitochondrial DNA... they are the clear market leaders.



Here is the message sent by FamilyTreeDNA:
Dear Valued Customer,

We're excited to announce the release of mtDNA Build 17, the most up-to-date scientific understanding of the human genome, haplogroups and branches of the mitochondrial DNA haplotree.

As a result of these updates and enhancements—the most advanced available for tracing your direct maternal lineage—some customers may see a change to their existing mtDNA haplogroup. This simply means that in applying the latest research, we are able to further refine your mtDNA haplogroup designation, giving you even more anthropological insight into your maternal genetic ancestry.

With the world's largest mtDNA database, your mitochondrial DNA is of great value in expanding the overall knowledge of each maternal branch's history and origins. So take your maternal genetic ancestry a step further—sign in to your account now and discover what's new in your mtDNA!
The most germane information here is that "some customers may see a change to their existing mtDNA haplogroup." As I noted in BB Newsletter261#03 (30 Nov 2015), my mitochondrial haplogroup changed when Build 16 came out, though nothing changed for me in Build 17; my wife's mtDNA assignment has remained the same since Build 14.





Isle of Hope, Isle of Tears: My wife and I had the pleasure of attending a Five Irish Tenors concert this past month at the Majestic Theater in Gettysburg, PA. The Majestic is a beautifully-restored, 1200-seat theater (built in 1925, restored in 2005) with excellent acoustics and comfortable seats. While every song was nicely done by the Tenors, the one I went home humming was "Isle of Hope, Isle of Tears," written by Brendan Graham and made famous by the group, Celtic Thunder. It is a true story about Ellis Island and the first emigrant to be processed there, Annie Moore, of Ireland. While the song has a slightly Irish tilt, I'm sure that the emotions expressed were also felt by our Burgenland emigrants...

Below are the lyrics of the song, followed by a YouTube video with vocals by Ronan Tynan, backed by the other original Irish Tenors. Enjoy!
Isle of Hope, Isle of Tears

On the first day of January eighteen ninety-two
They opened Ellis Island and they let the people through.
And the first to cross the threshold of the Isle of Hope and Tears
Was Annie Moore from Ireland who was all of fifteen years.

Isle of Hope, Isle of Tears, Isle of Freedom, Isle of Fears,
But it's not the Isle I left behind...
That Isle of Hunger, Isle of Pain, Isle you'll never see again,
But the Isle of Home is always on your mind.

In her little bag she carried all her past and history
And her dreams for the future in the land of liberty.
And courage is the passport when your old world disappears
'Cause there's no future in the past when you're fifteen years.

When they closed down Ellis Island in nineteen forty-three
Seventeen million people had come there for sanctuary.
And in springtime when I came here and stepped onto its piers,
I thought of how it must have been when you're only fifteen years.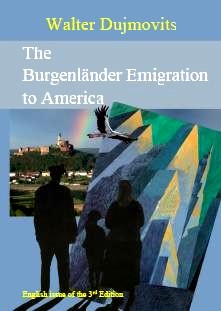 Update for book "The Burgenländer Emigration to America": Here is this month's update on purchases of the English issue of the 3rd edition of Dr. Walter Dujmovits' book "Die Amerika-Wanderung Der Burgenländer."

Current total sales are 1146 copies, as interested people purchased 7 more books during this past month.

As always, the book remains available for online purchase at a list price of $7.41 (which is the production charge for the book, as we purposely choose not to make a profit so we can avoid dealing with the income tax consequences and so you can obtain the book at as low a cost as possible!), plus tax & shipping. See the BB homepage for a link to the information / ordering page and for any current discounts (and there is at least one discount on price or shipping available most of the time... if not, wait a few days and there will be one!).



Burgenland Recipes: Vanessa Bammer Sandhu's grandparents are the source for this recipe. Her grandparents come from Inzenhof, Eisenberg an der Pinka, Woppendorf, and Kemesmál, Hungary (near Luising, Burgenland), and all settled in the West Coplay/Coplay/Northampton area of the Lehigh Valley in PA.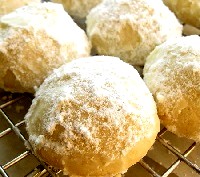 HUNGARIAN WEDDING COOKIES (from Vanessa Sandhu)

1/4 lb. butter 1 1/2 c. sugar
2 eggs 3 c. flour
1/2 tsp. baking powder 1/2 tsp. baking soda
1/2 tsp. salt 1 tsp. vanilla
1 c. sour cream

Preheat oven to 350 degrees. Mix all ingredients and form into small balls. Place 1-2 inches apart on a greased cookie sheet. Bake for 9-12 minutes, depending on your oven. [Ed: I suggest sprinkling or rolling the balls with powdered sugar before they cool!]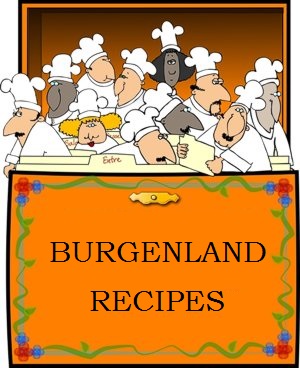 Reminder: As mentioned a while back, I no longer have a "regular" source for Burgenland recipes. As above, a few readers have shared favorite family recipes so I'm good for a fair number of months now, but if contributions stop coming in, I'll be begging by year-end again! So, please consider sharing your favorite Burgenland recipes or recipe books with me so I can then share them with the readership... and so our ethnic dishes do not get washed away by the ever-flowing river of time and become lost to our future generations. Thanks!






Cartoon of the Month: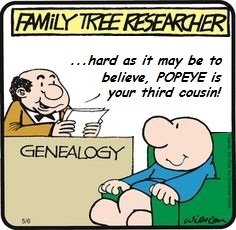 2) WE HELP BOY SCOUTS TOO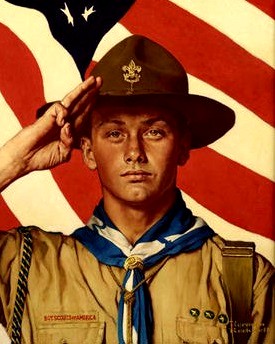 I recently received the following: Dear Sir, my name is Logan Baltzer - I am 12 years old. I am a Boy Scout working on my genealogy merit badge. As a requirement for this badge I need to contact a genealogical society to find out what help they can offer. My grandmother is a member of the Burgenland Bunch and she suggested that I contact you. Two of my great-great-grandparents came from Apetlon, Austria. Their names are Martin Denk, born in 1894, and Elizabeth Trummer, born in 1902. I am looking for Martin's parents. Also Martin was in Przemyśl in WW-I during the siege and was taken prisoner by the Russians. He didn't come home until 1922. Is there any way to find out where he was kept as a POW? Family stories say he worked on a farm while a POW. Thank you. Respectfully...



Like we do for everyone who asks, I responded to Logan, in this case with what follows. Usually, though, I do not publish these exchanges in the newsletter, but since I haven't talked through the basic steps for finding out information about ancestors from Burgenland for a long time, I thought I would in this case, as Logan shares just enough information in his initial message to start the hunt. Later on I ask him for more details and suggest that the hunt really starts in America, not in Burgenland... but read on. [Do note that I have shortened the displayed hyperlinks, though the full hyperlink is active if clicked.]





I wrote: Hi Logan, there is a lot of information that the Burgenland Bunch (BB) can help you with, given that your ancestors came from the region of West Hungary that became the state (province) of Burgenland, Austria, after WW-I (your grandmother is right!).

First, I'm sure we can find the civil birth record for your grandmother Elizabeth. Her parents' names will be listed on that record along with their ages, occupations, religion and places of residence and birth. That information will be key in tracking them down! The birth record should be available online at familysearch.org/...collection/1452460/. To use those records, though, you will need to know what the Hungarian name for Apetlon was and the Hungarian county/district (Bezirk) that Apetlon was in. You need to know that because the records are identified by those Hungarian names. If you go to Villages/A you will find a list of village names starting with A. Apetlon will be therein and you will see the Hungarian names you need. With those names you can go to the records and select the county you need and then the village (note that there is more than one Hungarian name for Apetlon, so you may have to try each one until you find how it is listed in the records). Once you have the village, select the birth records.

Now you must page through the record images until you find her birth. However, you can skip around in the records by typing in an "image number" in the box toward the upper left. To make it easier for you, I'll tell you that the 1902 records start with image 283. Do note that there are two records per image (the book was photographed opened up, with two pages showing.

The best way to search is to look for the Trummer surname on the line for the father, then check if the child born was named Elizabeth. If you do so, you will discover that these records are written in Hungarian, which can be a challenge! The BB helps with this by giving example records that have been completely translated. If you go to Newsletter265#03 you will find an article that translates a birth record and will show you where the father's and the child's names will appear.

Using that information, go ahead and search. You will quickly see that the writing is quite stylized, so you will need to read carefully... but it appears the record is there. I say "appears" because there is the possibility that there may be more than one Elisabeth Trummer born in 1902, or that the information you have is wrong. For example, we have often seen that the year of birth that gets passed down is wrong by a year or two. Thus you really need some other information to confirm you found the right record. If your grandmother knows the first names of Elizabeth's parents, that might serve as confirmation. Or you might find an emigration record that gives confirming information. I will note that I found an Ellis Island record that says an Elizabeth Trummer of the right age, from Apetlon, and with mother with the same first name as I found in the birth record, emigrated in 1924 and was going to St. Paul, MN, to join cousin Martin Trummer. Does that agree with what you know? If so, you may have found the right record.

Also, you will need to know that the spellings of Hungarian surnames or given names do not always match what we might use. For example, Elizabeth in Hungarian is Ersébet. Don't be thrown by that (you might want to find a list online that translates given names between languages... there are quite a few such resources available). Spellings of surnames often changed between languages (but they phonetically sounded the same). In your case, Trummer seems to be the same in both languages.

As for Martin Denk, he was born just before civil recording of births began in Hungary (in 1895). Before that time, the churches in Hungary were the official keepers of birth, marriage and death records and shared that data with the government at the end of each year. Those shared church records are available on microfilm from the LDS for years ~1828 to 1895. Further, there is an index online that gives limited information for Catholic births only. If your great-great-grandfather was Catholic, we can probably find him in the index. If so, that will give his parents' names (but not much more). You will need to order the microfilms and search them to find more information about his parents.

At this point, I'll suggest you try to find Elizabeth Trummer using the information above and then do what you can to confirm you found the right record. If you have questions as you attempt your search, do write and I'll try to answer them.

Also, write back to me telling me what religion you believe Martin Denk practiced (and any other information about him you might know). Given the religion, I'll write back with more details about how to track him down.

As for being a prisoner in WW-I, I don't know a lot about those records, but I'll look into it.

Good luck on your search, Tom Steichen, Burgenland Bunch



Logan replied: Thank you, Mr. Steichen, for taking so much time to help me and for giving me the tools to do my research. Martin Denk was Catholic. He left Apetlon because, when he didn't come home from the war, his younger brother (Andreas) inherited the family vineyard. I will do more research on Thursday night or Friday and I will tell you what I find. Thanks sincerely, Logan



I followed up: Hi again, Logan, the information you mentioned [in your reply] gives another way to find out about Martin Denk's parents: if brother Andreas was younger, he will appear in the civil records too. Find him and you have the information about both of their parents.

Generally, you start a genealogical search by working back in time. Thus you take information from say, where you or your parents or your grandparents lived in the US, and use that as a basis to go backwards in time. As an example, I'll use the little I know (or think I know) to add more information. I'm going to assume we found Elisabeth Trummer, which implies she likely married Martin in the St. Paul area. If so, they died there, lived together there, married there, and emigrated to there (again going back in time).

I find a death record for Martin Denk that says he was born April 26, 1894 (to a mother with last name Loos, a Burgenland surname!) and died in 1968 (see familysearch.org...V4HV-9YM):


| | |
| --- | --- |
| Name | Martin Denk |
| Event Type | Death |
| Event Date | 19 Nov 1968 |
| Event Place | Ramsey, Minnesota |
| Birth Date | 26 Apr 1894 |
| Mother's Maiden Name | Loos |
| Born in | Minnesota |
| Record Number | 1724036 |
| Certificate Number | 030142 |
| Certificate Year | 1968 |
| File Name | 030142 |
| Affiliate Batch Identifier | NN145DN |
There is also a WW-II draft registration record with that same birth date that says his wife was Elizabeth and that he was born in Austria (see familysearch.org...QKCC-MQ13):
| | |
| --- | --- |
| Name | Martin Denk |
| Event Type | Draft Registration |
| Event Date | 27 Apr 1942 |
| Event Place | Saint Paul, Ramsey, Minnesota, US |
| Age | 48 |
| Race | White |
| Complexion | Light |
| Employer | Union Brass Co |
| Birth Date | 26 Apr 1894 |
| Birthplace | , Austria |
| Relative's Name | Elizabeth Denk |
| Relationship | Wife |
| Eye Color | Blue |
| Hair Color | Bald |
| Height | 5 5 |
| Weight | 145 |
The link above will give an image of his draft card that also includes his address.

If you do a wholesale search on Martin (here: familysearch.org/search/martin~denk) you will also find some census records and other things that tie together well. One thing I note is that he emigrated in 1922.

With that, an Ellis Island search reveals a Martin Denk from Apetlon going to St. Paul, MN, in 1922 to join his uncle Bathasar Trummer! His father is listed as a Martin Denk also.

But, remember what I said about names not being what we think they are? His emigration record spells his name as Deuk (an obvious typo, and even then it was first typed as Teuk and the T was overwritten with a D). I used some tricks (of the genealogist's trade) to find him anyway.

The above information then reveals a Hungarian Catholic index record that appears to be him (see familysearch.org...X2W5-WFC):
| | |
| --- | --- |
| Name | Márton Denk |
| Event Type | Baptism |
| Event Date | 27 Apr 1894 |
| Event Place | Bánfalu, Moson, Hungary |
| Gender | Female |
| Father's Name | Márton Denk |
| Mother's Name | Mária Loos |
Note the Hungarian spelling of his given name, the date, and his mother's name.

As I mentioned before, if you want more information than the index gives, you will need to obtain (rent) the microfilm and find the details therein. The microfilm # is 700879, covering Apetlon births, marriages and deaths from 1864 to 1895. There is also a microfilm for years 1828-1864, # 700878. From these, you can likely find multiple generations of ancestors.

As for what other "help" we can give, it depends on how much you really want to know. The BB website the-burgenland-bunch.org has a lot of information and there is a monthly newsletter that might help you understand the life people led in Apetlon and why they chose to emigrate. One thing the website shows is Catherine Svendsen's (your grandmother) member entry and the fact that she already knew everything I've told you about! It seems she is a pretty good genealogist too!

Tom Steichen, Burgenland Bunch

PS: there is an András Denk born in Apetlon to Márton and Mária (Loosz) Denk on May 12, 1901. You should find that record too when you search for Elizabeth.





Logan replied: Dear Mr. Steichen, I just want to let you know that I used all of your links. I was able to find Elizabeth Trummer's birth registration and my grandma helped me look through the book, and I also found the birth records of 2 of Elizabeth's brothers, Balthauser and Rudolf. I also found the birth record of Andras Denk, Martin's brother. Martin and Elizabeth got married. Family stories say that they are cousins and the birth record shows that too. I finished my merit badge. Thanks sincerely, Logan





Comment: I never responded to Logan concerning the prisoner-of-war question... but I did do some looking...

What I learned was that about 8 million fighting soldiers and about 2 million civilians living abroad in enemy countries or in areas under enemy occupation were taken prisoner and interned in camps for several years during the First World War.

In response to the war, the International Committee of the Red Cross (ICRC) established the International Prisoners-of-War Agency in Geneva in 1914, to which the warring States submitted lists of prisoners. By the end of the war, the Agency had received 400,000 pages of documents containing lists of prisoners' names and records of capture, of transfers between camps, and of deaths in detention.

For each name listed, the Agency made out an index card, which were then classified by nationality and the detainee's military or civilian status and filed alphabetically in 29 different card indexes.

The Agency's archives still hold 5 million index cards, containing data on 2 million prisoners, primarily from the Western, Romanian and Serbian fronts. However, indexes relating to the Russian front were kept in the archives of the Danish Red Cross in Copenhagen, as Denmark was a neutral State during the First World War.

In 2014, the ICRC released an online database (grandeguerre.icrc.org/en/File/Search) for the 5 million cards (and 2 million prisoners) they hold. Unfortunately, the "Great War" database does not include the records held by the Danish Red Cross that would likely be most applicable to Logan's question. Regardless, I searched the database for Martin Denk... but did not find him.

I also attempted to find him in the casualty lists mentioned in the tid-bit in Section 1 above titled "Casualty Lists of World War I Austria-Hungary 1914-1919" [you can find digital images of the lists online here: http://anno.onb.ac.at/cgi-content/anno?aid=vll]. Despite their title, these lists also included some prisoners-of-war, denoted via the German abbreviation kriegsgef., short for kriegsgefangen, meaning war prisoner (the wounded were denoted verw. = verwundet, and the dead, tot). I scanned about a year's worth of lists following the surrender of the Przemyśl fortress on March 22, 1915, looking for Martin ...but did not find him (it may be that he was captured before the fall of the fortress or that the reporting of all the captured, about 117,000, was delayed more than a year... or even that his status was never reported in this database). Regardless, what I did learn is that a name index would have been really helpful (so again, I suggest you consider helping by volunteering to transcribe some of those lists!).

I am unaware of any other prisoner-of-war databases. If you are, please write me so I can share them with the readership.

Given I could not find Martin in the available WW-I POW databases, I searched for general information about where the Przemyśl prisoners were sent. Only after a long, frustrating search, I found a German-language website (wintersonnenwende.com/.../wer0819) that had some (very limited) information.

The first bit (per my translation) is: "The German-speaking war prisoners, as well as the Hungarians, were almost exclusively in the garrisons along the Siberian railway line from Omsk to Vladivostok." This places them along the southern border of Russia, starting about half way across Russia and potentially all the way to the Pacific Ocean. The second bit is consistent with that: "Przemyśl prisoners came from Kiev [Ukraine] via Pensa, Petersburg [likely Petukhovo, a station on the Siberian railroad] to Omsk [all in Russia]."



Other websites confirm that Przemyśl prisoners were transported via train to Kiev and then further east to POW camps. Given Martin eventually ended up on an estate farm, it is unlikely he shipped beyond Omsk, as the more-eastern prisoners generally ended up building roads and railroads or worked in mines. Nonetheless, Omsk is still about 2500 miles from Przemyśl, so it was a very long trip!

Lastly, I'll note that Martin Denk's experience of being a prisoner-of-war sent to work on a Russian farm and not repatriated until 1921 or 1922 was not uncommon. Some 400,000+ POWs were retained that long, often because the Russian farmers and businesses did not want to give up their almost free, effectively slave labor.



3) ROTENTURM RESTORED

Fred Schneidinger recently shared a short news article from burgenland.orf.at about Rotenturm an der Pinka's famed Red Tower (Rotenturm in German).

The Red Tower is an 1860s Neo-Moorish style schloss built over an earlier (1334-1540) moated water castle and is located near the Pinka River in district Oberwart in the town of Rotenturm an der Pinka. The village was first mentioned in 1355 as the village of Weresuarfelde, but a version of the current name, Ruttenthuren, was mentioned concerning a castle there in 1523. The moated-castle ruins came into the possession of the Erdödy family in 1613, who built a "new" palace towards the end of the 1600s, complete with a zoo and roaming deer. That palace was demolished in the early 1800s. By 1840, the surviving baroque park was transformed into an English landscape garden.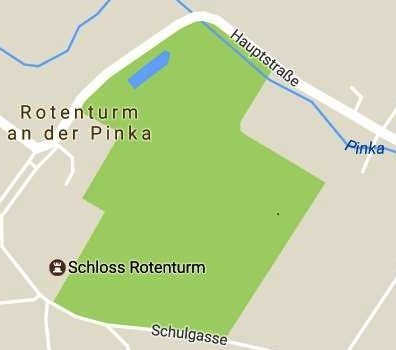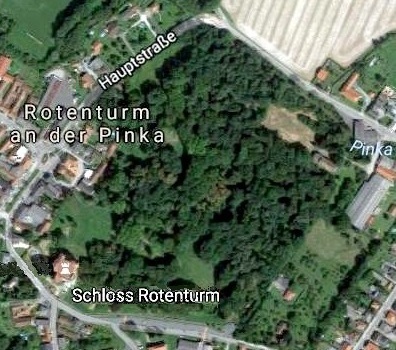 Schloß Rotenturm and the surviving English landscape garden (map & satellite views)

Count Stephan Erdödy had the present castle built between 1862 and 1864 under the supervision of architect Johann Lang (1822-1900), based on plans by Budapest master builder Antal Weber. It came to its demise in 1924 due to a fire that destroyed most of the interior, including the Erdödy family archives and the secret archives of the Hungarian national hero, Prince Francis II Rákóczi, leader of the Kuruzenkrieges (1704-1711).

Auctioned in 1929, the Red Tower was owned for a short time by the Czech violin virtuoso Jan Kubelik. Later boarded up, it suffered further damage in and after WW-II, as the Russians used the intact rooms as a temporary quarters and burned surviving papers and woodwork for heat. Various renovations, both before and after the war, were started but all failed to be completed.

In 1971, the building came into possession of the province of Burgenland. Since 2008, it is back in private hands and under renovation... which was good news, as it was in fairly poor shape when the following pictures were taken in 2006: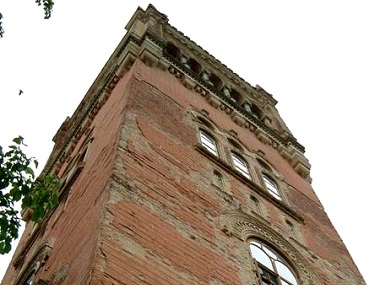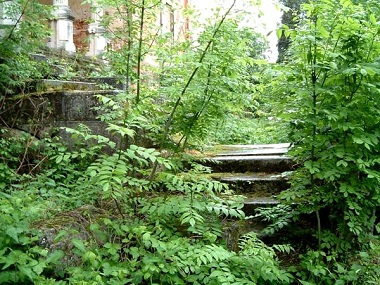 ...the plaster façade was falling off and the grounds were overgrown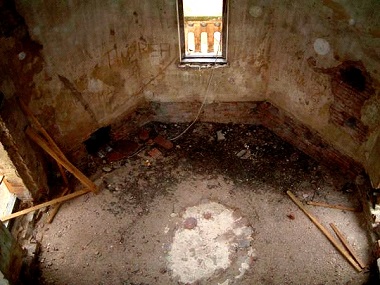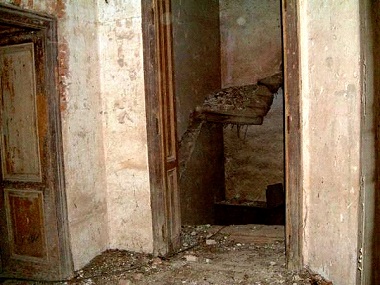 ...some rooms and stairwells were in decrepit or stripped conditions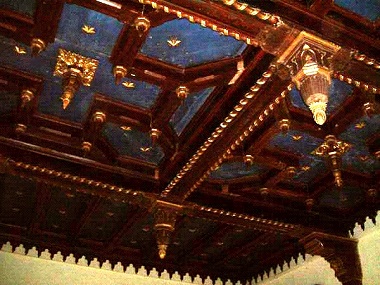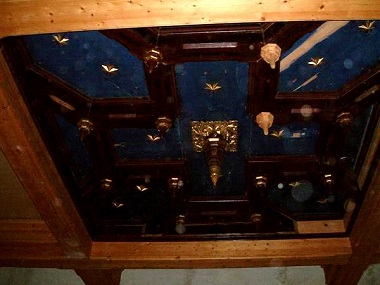 ...yet some ceilings were restored, or half-restored from halted renovations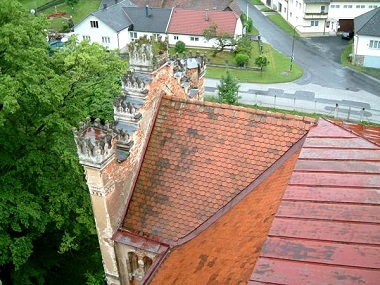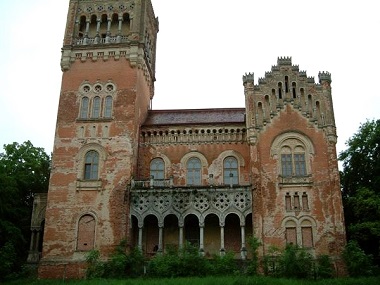 ...but, even with a tile roof sealed over by metal, it remained a very tired building

The just-completed renovation of Schloss Rotenturm was by current owner, Prof. Heinz Schinner, in cooperation with the Burgenland Federal Monument Office (Bundesdenkmalamt, BDA). The intent was to remedy the damage of the many years and to recreate the building in its original splendor, and they succeeded!

Schinner, a Viennese real estate and insurance company executive, was looking for a weekend destination for his family that was easily accessible from Vienna.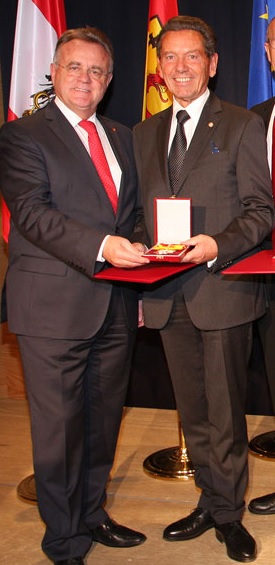 He invested eight years and about two million euros in restoring the building and its grounds, with the Burgenland government subsidizing about 20 percent of the total cost. However, Schinner also contributed a great deal of know-how, as he had always been interested in old buildings.

For his contributions, creativity and high level of financial commitment, Schinner was awarded the Commander's Cross of Burgenland (Komturkreuz des Landes Burgenland) for special merit in 2015 by Landeshauptmann (Governor) Hans Niessl.

Schinner and his family now occupy the upper floor of the castle, mostly during weekends. On the ground floor there is a Festsaal (banquet hall), a sala terrena (a large, formal room with one side being open to the gardens) and a chapel. According to Schinner, the building is intended for the public, with art and music for the people. Thus the ground-floor areas and the gardens are open for weddings, concerts and seminars.

The Schloß now has its own homepage, www.schlossrotenturm.at, where you can read about the renovation and history of the building and see numerous pictures. I will include just a couple below, to provide contrast to the 2006 pictures.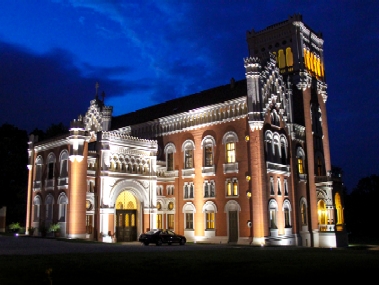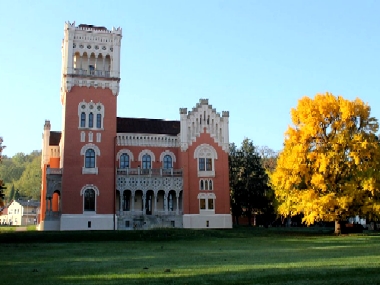 Beyond that, I suggest you visit the above website, and look at the pictures on the main page and in the picture gallery (Bildergalerie). I find the before-after pictures in section Schlossgebäude especially interesting. Throughout the website, you can learn more about the history of the Schloß and the people involved.



4) THE BURGENLAND COMPROMISE (by Francesco Cóppola)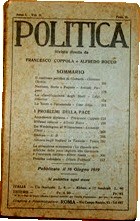 From Politica, September 1921
(an Italian Political and Literary Monthly)

As translated and reprinted in: The Living Age, Volume CCCXI, Twenty-Fourth Quarterly Volume of the Eighth Series, October, November, December, 1921. Boston: The Living Age Company, 1921.

Editorial comment: This article was written by an Italian politician shortly after the formation of Burgenland, thus it expresses contemporaneous views on what occurred in 1921. However, the author also had strong political motivations and thus tailors his writing toward those goals. I believe the article provides a biased but still interesting view of the events. I leave it to you readers to decide how much of it you wish to believe.

About the author: Francesco Cóppola (1878-1957) was a prominent Italian journalist and politician in the twentieth century who associated with Italian nationalism and later Italian Fascism. During World War I, Cóppola demanded that Italy join the war. In 1916, Cóppola fought on the front in the Italian army. From 1917 to 1918, he undertook various nationalist propaganda missions. Cóppola attended the Paris Peace Conference and was enraged with the territorial settlement that Italy received, accusing the Italian government and the Allies of giving Italy a "mutilated victory." He remained a strong proponent of Italian imperialist objectives in foreign policy and a radical conservative reformer, believing Italy should aspire towards strong national unity, border security, dominion over the Adriatic and Mediterranean areas, economic expansion, and emancipation of Italian industry, especially in the steel and maritime sectors. The journal Politica was largely a forum in which he and founder Alfredo Rocco exhibited their doctrines and views on Italian history, expansionism and nationalism.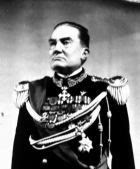 Cóppola writes: The so-called Burgenland question is, territorially, a small matter; politically, however, it is of great importance, since it affects directly the equilibrium of Danubian Europe, and indirectly the equilibrium of the Adriatic. That is why it looms so large on the horizon of Italian foreign policy. Burgenland, or Western Hungary—which includes the three departments of Moson or Wieselburg, Sopron or Ödenburg, and Vas or Eisenburg—is not a vast territory and is not very densely populated; it is rich only in agricultural products, though it has some mineral wealth. It extends along the right bank of the Leitha, reaching to the Danube on the north and to the Mur on the south. Before the war this territory belonged to the Hungarian crown, but the Austrians always laid claim to it on racial, linguistic, and cultural grounds. Popular sentiment and economic interests have been, and are, divided. With the advent of peace—that is, with the definition of the boundaries of the new states arising out of the former Austro-Hungarian Empire—Austria demanded the annexation of Burgenland, while Hungary objected.

At this very time, however—and with the same effrontery by means of which the Slavs of the former monarchy have so often succeeded in defrauding both the victor and the vanquished—two more claimants came to the front: Czechoslovakia and Yugoslavia. Neither of these had any legal, ethnical, or linguistic grounds on which to base their claims; their motives were purely imperialistic, flaunted and supported with characteristic Balkan impudence. Burgenland, from Pressburg in the north (on the Czechoslovak frontier) to Toka on the south (on the Yugoslav frontier), was to have formed that oft-mentioned 'corridor,' into which the Slavs of the north and those of the south were wedges themselves between Austria and Hungary, separating either or both, and in which, by directly joining their forces, they would find sufficient scope for moving en masse to the north or to the south, according to the necessities of defense. It was to be, in short, the corridor along which, by completing the circle of the Little Entente [Ed: an alliance formed in 1920 and 1921 by Czechoslovakia, Romania and Yugoslavia with the purpose of common defense against Hungarian revision and the prevention of a Habsburg restoration], the Slav hegemony over the Danubian and Balkan world could be solidified. But it was also the corridor by which Czechoslovakia was to get access to the Adriatic, thus obtaining her 'free outlet on the sea.' Russia, too, in the event of an imperial restoration, would have this corridor for a line of advance to the Italian sea.

Such an arrangement would have been very dangerous to Italy, and it was because of firm Italian opposition that the Peace Conference rejected the Slav plans. This rebuff, however, did not altogether silence the ambitions of Belgrade and Prague. Their demands having been dismissed, it became necessary to decide between the claims of Austria and Hungary. It was clear that unless Italy could safely count on controlling Austrian policy firmly, directly, and permanently, the best interests of Italy required her to support the Hungarian claims. It was clear that Hungary, much stronger than Austria both in armed strength and in economic resources, with a stronger nationalism and a stronger antipathy to the Slavs, gave promise of erecting in Burgenland, between the Czechoslovaks and the Yugoslavs, a much stronger barrier than could be raised by the weak and needy Austrian Republic with its socialist inclinations.

To support Hungary on the Burgenland question was, therefore, Italy's only possible course in what should have been her unswerving Danubian and Balkan policy—a policy fundamentally anti-Slav, pivoted in the north on Hungary, and in the south on Bulgaria and Albania. But neither Tittoni nor Scialoia [Tommaso Tittoni was Italy's Foreign Minister for a while after WW-I and served as Italy's First Delegate at the Paris Peace Conference; Vittorio Scialoia succeeded him as Italian Foreign Minister in November 1919] understood this cardinal principle of Italian policy. Then came Sforza's plan [Carlo Sforza, another Italian diplomat and politician, also served as Foreign Minister for a short while after WW-I] to bring about the complete overthrow of the whole idea with the monstrous artifice of a 'Slav friendship'—a plan which led to the Treaty of Rapallo [Ed: 1920, between Italy and Yugoslavia to solve disputes over the Austrian Littoral and Dalmatia; Italy only acquired about half the territory promised in the 1915 secret London Pact and Fiume (Rijeka) became independent], to the anti-Hapsburg convention, and to the pseudo-alliance with the Little Entente. Our delegates did not understand Italy's special interest in the Burgenland question, and they therefore raised no objection to the provision in the Treaty of Trianon, which preferred Austria to Hungary in the 'corridor.' So Burgenland, or more exactly, the western part of Burgenland was taken from Hungary and assigned to Austria.

But although the Burgenland controversy was settled in principle by the Treaty, it was presently reopened in fact, following the attempt to execute the terms of the Treaty. The Treaty of Trianon having been ratified in the early part of this summer, Hungary was to have surrendered Burgenland to Austria on the twentieth of August. Instead of doing this, however, Hungary continued to occupy part of the territory, and, in the part which she evacuated, gave aid to or promoted from the very beginning the local uprisings of the pro-Magyar population. Then came the concentration of the guerrilla or irregular bands which, from their make-up and equipment, together with the personnel of the political and military leaders who had organized and were directing them, showed all too clearly their political and military connection with Budapest. These bands did not limit themselves to occupying and reoccupying the contested territory; they did not limit themselves to organizing and assisting the local revolts and resistance, or to ousting the Austrian police and garrisons; in some cases, they even crossed the old boundary and threatened the near-by cities of Austria. Finally, when officially disavowed by the central government, they formed a Committee of Defense, presided over by the same Frederick who in 1919 was premier with Archduke Joseph, and then for a long time Minister of War under Horthy. This Committee, in turn, attempted to form a provisional government and to proclaim the independence of Western Hungary. Meanwhile, in the heat of the struggle, Hungary found free vent for the spontaneous expression and exaltation of her national tradition—monarchism. Little by little the two motives merged; the happenings in Burgenland acquired importance and significance through their connection with the monarchist movement. The latter was directed not only and not so much against Austria as against the Austrian Republic, thus finding a sympathetic response in the monarchist parties of Austria herself, and hence becoming doubly dangerous to the republican governmental Vienna.

In the meantime, the Viennese republican government appealed to the powers of the Entente [Ed: used in this form to refer to the Triple Entente, an association between Great Britain, France, and Russia, the nucleus of the Allied Powers in World War I, and its other allies], framers of the Treaty, to intervene and to compel the execution of its provisions; but the Little Entente—anti-Magyar and anti-Hapsburg—was already stripped for action. Czechoslovaks and Yugoslavs were concentrating troops on the Hungarian border, anxious, as they said, to help Austria enforce with arms the violated authority of the Treaty, but, as a matter of fact, merely impatient to see the weak and precarious Viennese republic installed in Burgenland in the place of the monarchic and bellicose Hungary. Above all this, however, the Little Entente was anxious to grasp a respectable pretext for attacking the feared and hated Magyars, and more particularly to occupy for themselves, by force of arms, the much-sought 'corridor,' trusting that having once presented a fait accompli, it would be very difficult for the Great Powers to undo the tangle. At this point Italy, through the Marquis della Torretta [Ed: Pietro Paolo Tomasi (1873 – 1962), Italian politician and diplomat], intervened.

Naturally—at least in the beginning—Italy's action should not have been isolated. It should have been merely the precursor of collective action on the part of the Entente, which had made the Treaty and was bound to see it respected. Still it was obvious that this initiative should fall upon Italy. Among the powers of the Entente, Italy is not only the nearest and the one most vitally interested in the political equilibrium of the Danubian region, but is also the direct and only victor over the former Austro-Hungarian Empire. For these reasons Italy was entitled to a position of authority with respect to the new states that arose through her victory, and to a special right of supervision over the political remains of the destroyed empire. This authority is to be numbered among the most important fruits of the war, and Italy cannot renounce her right to it without serious danger.

In view of this necessity for Italian intervention, what was to be Italy's attitude to the new situation? Surely no longer that of the days when the Treaty of Trianon was under discussion. Then it was a matter of knowing whether Burgenland was to be assigned to Austria or to Hungary. Today this issue no longer exists; whether for better or for worse, the question has been settled. The only new question was whether the Treaty should or should not be executed, who should enforce its execution, and by what means. Above all, it was a question whether the Hungarian attempt to violate the Treaty should be permitted to serve as a pretext for others to violate it even more seriously, and to the direct injury of Italy. Confronted by this new phase of the problem, Italy's course was clear and can be set forth as follows:

First. To demand unconditional compliance with the treaties. The treaties of peace—whether they be good or bad, just or unjust—are the sanction of the common victory. The Treaties of St. Germain and of Trianon are more especially the sanction of the Italian victory. True enough, the treaties framed by the Peace Conference may be—in fact must be—in good time revised and corrected. But this revision shall and must be promoted, or even imposed, by the will of the victors, not by that of the vanquished. To allow the vanquished to challenge or to reopen the treaties would be to allow them to dispute the victory of the Allies. To allow them to challenge or to reopen the Treaties of St. Germain and Trianon, would be to allow them to dispute the Italian victory. Nothing of that sort can be permitted—Italy's stand on this point is inflexible. It is all the more inflexible because victorious Italy, in order to execute loyally the monstrous Treaty of Rapallo, has endured the suffering of a fratricidal war in Fiume, and has not balked at the painful abandonment of Dalmatia. It is for these and for other reasons that Italy has, more than any other power, the right and the duty of not tolerating under any pretext whatever, an attempt to violate the treaties—neither by the Hungarians in Burgenland, by the Poles or Germans in Upper Silesia, nor by the Yugoslavs in Baranga or in Albania. To tolerate a single violation would be to consent to the violation of everything. It would not only make possible the frustration of our victory but would render all our sacrifices vain, even those most painful ones which we, after victory, have accepted and borne.

Second. To give Austria secure guarantees for the firm protection of her recognized rights. This guarantee should come from the Entente in general and from Italy in particular, so that her dismaying weakness may not compel her to seek protection elsewhere, either in annexation to Germany, or by joining the Little Entente—either of which alternatives would be equally dangerous to Italy, and equally impermissible.

Third. To prevent absolutely any Czechoslovak or Yugoslav intervention with intent to establish their occupation of the 'corridor' as a fait accompli, and thus to gain for the Slavs a dominant position in the Danubian region. It behooves Italy to eliminate every pretext of Slav intervention, to prevent such intervention if possible, and, if it does occur, to suppress it.

This triple phase of Italian interest marked out most clearly the course of Italian intervention: it aimed to bring about action on the part of the Entente, to secure from Hungary a compliance with the Treaty of Trianon, and thus to deflect as superfluous any interference from the Slavs. With these aims in view, the Marquis della Torretta acted.

At the very beginning of this trouble, Italy informed Budapest of the necessity for a strict execution of the Treaty, and informed Vienna of the action which Italy intended to take in order to safeguard the rights of Austria; notified Prague and Belgrade of the futility and therefore the inadmissibility of intervention on their part; and informed both Paris and London of the opportunity for a prompt and vigorous move on the part of the Entente. The Allies, however, accepting the opinions of the three ministers of the Entente at Budapest, thought it wise to send friendly remonstrances to the Magyar Government. They received an evasive answer; the local resistance continued as before; the guerrilla bands grew; a Committee of Defense was formed, and there were rumors of a general Hungarian mobilization. Thus appeared the necessity of a prompt and resolute move, such as has already been suggested by Italy. So a collective ultimatum from the Entente was transmitted on September 22, by the Council of Ambassadors to the Hungarian Government. It ordered Hungary to evacuate the contested territory by October 4, and the threat that if this were not done, pressure would be brought to bear.

Italy's firm policy had immediate and gratifying results—the abandonment by both Hungary and Austria of their extreme positions, and the consequent elimination of any pretext for intervention on the part of the Little Entente. This was already a great step forward. But it was not enough. The principle of compromise having been accepted, there arose the question of foreign mediation between Austria and Hungary. This task of mediation, in order to preserve and consolidate her regained position of Danubian prestige, could not and should not have fallen to anyone but Italy. Hungary, in fact, requested Italian mediation, but meanwhile M. Benes, Foreign Minister of the Czechoslovak Republic, offered—even thrust forward—his own services at Vienna and at Budapest, as at Paris and London. Vienna seemed willing to accept the Benes offer, and it is more than likely that both the French and the British governments looked upon its acceptance with favor, as likely to prevent an increase of Italy's prestige. This attitude involved danger, because Italy would thereby have been deprived of the political fruits of her action; because the Slavs of the former monarchy would have had the opportunity of resuming through channels of diplomacy that attempt at hegemony which, in a military sense, they had been forced to renounce; and because Austria and Hungary would soon have found themselves protégés of the Little Entente. Such a situation would have meant a long step toward that Danubian federation for Slav supremacy which it is Italy's capital interest to prevent.

In the face of these dangers the Marquis della Torretta acted quickly and decisively. Having communicated to Vienna the Hungarian request for Italian mediation, and having received a favorable response, he immediately applied to the Council of Ambassadors for the appointment as mediator. After some discussion and hesitation on the part of the Council, its approval was finally given.

This discussion and hesitation, even though brief, sufficed to reveal once more the spirit of Allied policy toward Italy. The French Government, which, after realizing the dangers of isolation, is now bestirring itself to repair the consequences of the anti-Italian policy pursued by Clemenceau and his successors, immediately accepted Italy's mediation. The French press—more frank, perhaps—was unable to conceal its almost unanimous dissatisfaction; some newspapers, which are notoriously solicitous of our 'best' interests, such as the Journal des Dubois, anxiously warned Italy against the dangers of the so-called 'policy of prestige.' Others, such as the Homme Libre, bemoaned the fact that Italy was 'usurping a function which should naturally have fallen to France.' Why it should naturally fall to France would be difficult to understand were it not complacently assumed that France is entitled by divine right to the supreme direction of all European affairs!

In England, although there is talk of a general Anglo-Italian agreement, the opposition was much more tenacious and unjustifiable. In the Council of Ambassadors, the English representative, who, together with the other members of the Council had approved Italian mediation and the consequent sending of the ultimatum to Hungary, appeared the next day with puerile excuses based upon 'poor telephone service' to withdraw the consent which he had already given. Count Bonin Longare, who presided over the Council of Ambassadors with his usual reverential timidity, was so weak-willed as to accept such a specious excuse, and a few more days were needed to get a final decision from London. England did not sanction the time extension of the ultimatum, as being a violation of the Treaty; but she did approve the policy of Italian mediation.

It was now October 5. On the fourth, the last day which the time limit allowed for evacuation, the Hungarians had already withdrawn their regular troops from Burgenland—with the exception of the garrisons requested by the Inter-Allied Military Commission—and the Austrians, after a great deal of hesitation, had been induced to content themselves with the provisional execution of the Treaty.

Following this came the Conference of Venice, on October 11, presided over by the Marquis della Torretta; Austria sent her Chancellor, Schober; while Hungary was represented by Premier Betlen and Foreign Minister Banffy. Thus the second phase of the controversy drew to a successful close. Italian mediation was now making itself effective, all danger of Slav intervention was eliminated; the political invasion of the Little Entente was forestalled; Italy's authority was recognized by Austria and Hungary; and the predominance of Italy's interests in questions affecting these regions was recognized by the Allies.

There remained only the concluding phase, in which it was necessary to play the role of mediator with success. From the very first meeting the solution seemed much more difficult than might have been expected. It is true that the Hungarians had already signified their intention of terminating all resistance to the Treaty on condition that the city of Ödenburg [Sopron], with a small strip surrounding it, should be restored to them—even if this were done under color of a plebiscite. It was also true that Austria had agreed to this concession if the effective and complete evacuation of Burgenland was brought about, and essential guaranties established. But at the last moment the Austrian delegates received word from their Parliamentary Commission to concede nothing. The Hungarian delegates, moreover, had left behind them an exasperated nation in arms. To the Conference the Austrians brought a treaty—the Hungarians an army.

The course of the Venice Conference is well known. The first discussions were sharp and dramatic. On the night of the eleventh, it appeared that the negotiations would fail; and the Austrian delegates announced their departure; but the resolute work of the Italian Minister overcame the obstinacy on both sides. In a long discussion with Schober that same night, the Italian Minister persuaded him to accept the guaranties offered by the Hungarians, together with the greatest guaranty of all—the word of the Entente, endorsed by Italy. So the Austrian Chancellor decided not to leave. On the following night an agreement was reached, and on the thirteenth the Convention was signed. Hungary promised the complete evacuation of Burgenland even by the guerrilla bands; Austria agreed to a plebiscite (which, in fact, meant surrender) for Ödenburg; and the financial relations of the two countries were straightened out. Italy's task was done.


5) HISTORICAL BB NEWSLETTER ARTICLES
Editor: This is part of our series designed to recycle interesting articles from the BB Newsletters of 10 years ago. I didn't find anything suitable in the March 2007 edition, so I jumped back to June 1999, where Gerry published a couple of articles that tie in to the "Place Names in Burgenland" page that I introduced last month. A by-the-way comment is that I completed that page this month.



THE BURGENLAND BUNCH NEWS - No. 59
June 15, 1999

AUSTRIAN GEOGRAPHY - GEMEINDEN AND BEZIRKS (DISTRICTS) [by Gerry Berghold]

Geographical accuracy is essential to genealogical research. There are many cities and villages with the same names. This is doubly true of the Germanic regions. In the same way that we identify American locales by name, county and state, so too should we identify Austrian locales by name, Bezirk and province. Some prefer to translate "Bezirk" as county instead of district and "Province" as state. My personal preference is to use district and province. There is another term much in use in Austria which really has no American counterpart - it is the term "Gemeinde" or community. Within the "Gemeinde" we find many smaller villages which have lost their administrative identity in the same way that smaller postal "villages" in the US get absorbed by expanding urban areas, the so-called "suburbs", in German sometimes referred to as "ausser stadt" (outer city). An example is Güssing which has absorbed Rosenberg and Langzeil. If you look for those names in a village listing you won't find them. Yet your immigrant ancestor will say he came from Rosenberg! His uncle had a vineyard in Langzeil! You know, (ach, now we have it) bei Güssing in das Süd Burgenland!

There is another term which can cause confusion - this is "Ortsteile" = parts of the place. Ortsteile include villages which are administered partly or completely by another such as Neuseidl, Limbach and Eisenhüttl administered from Kukmirn. Look for them in the Kirsner and Peternell book and you won't find them in the Gemeinden listing. You will find them as "Ortsteille" in the listing of "Die Gemeinden und Ihre Ortsteille". To further confuse the issue, local politics and changing times can often cause a village to become more or less independent. They may be mentioned in one book or publication as independent and ignored a few years later. While Bezirk Güssing covers 26 Gemeinden (including Stadt Güssing), the Gemeinden cover another 28 Ortsteile, making 53 villages and one stadt exclusive of the absorbed villages.

Another Austrian (and German) practice is to define similar villages by the rivers, river valleys or other unique places in which they are located. Thus we have Heiligenkreuz im Lafnitztal (Heiligenkreuz in the valley of the Lafnitz River), Mannersdorf an den Rabnitz (Mannersdorf on the Rabnitz River) and Podersdorf am See (Podersdorf on the Lake). There are many others.

When speaking of the importance of geography, I like to tell the following story: Someone once asked me if I knew anything about a village in Austria. He said it was his immigrant ancestor's village, mentioned in some papers he had inherited and, while he said he didn't have a good map, he found a place by that name just outside a major Austrian city. He was pretty sure it was the correct place because he found people there with his family name (a common one) and in viewing the church records, while he hadn't found the correct birth date of his ancestor, he had found one with the same name that was so close it had to be his. He also found some, but not all, siblings with the correct names! As a result he spent much time gathering "family" data from that village and added it to his computer files. It was only when he found another village of the same name and again a concentration of his family name that he began to have doubts. When he searched those records, he found "exact" birth date and sibling matches. Further study proved his original "find" to be invalid. It can happen, particularly with common names. Most Americans have little knowledge of foreign geography. Not much American, much less European geography, is being taught in our schools. You should read some of the queries I get.

When looking for that village of origin, be sure you are aware of other places with the same name. Don't confuse the Heiligenkreuz in the Vienna Woods (bei Baden) with the one along the Hungarian border (im Lafnitztal). Get yourself a good map (1:200,000 or less) and use it. Also familiarize yourself with a gazetteer of the place and time period you are researching (the LDS has them in their location index). At least look at the village listing in the Austrian phonebook.

Likewise, we should pay attention to Hungarian geography, being aware of Hungarian names, former Megye (county) and possibly even Komitat (Gemeinde), particularly if you are working in the pre-1921 period.

In my computer files I show birth place as Heiligenkreuz, Burgenland, Austria but the notes for the first entry with this village also say, "in the southern Burgenland, Bezirk of Jennersdorf with the full name of Heiligenkreuz im Lafnitztal, known as Rabakeresztur, Vas Megye (Komitat Eisenburg), Hungary pre-1921. Includes Poppendorf. A historical description (like Leser's) follows that note.

The seven Burgenland "Bezirks", north to south are Neusiedl am See (28 Gemeinden - Andau to Zurndorf), Eisenstadt (24 Gemeinden - Breitenbrunn to Zillingtal), Mattersburg (19 Gemeinden - Antau to Zemendorf-Stöttera), Oberpullendorf (28 Gemeinden - Deutschkreutz to Weppersdorf), Oberwart (31 Gemeinden - Bad Tatzmannsdorf to Wolfau), Güssing (26 Gemeinden - Bocksdorf to Wörtherberg), and Jennersdorf (12 Gemeinden - Deutsch Kaltenbrunn to Weichselbaum). In addition there are the free cities of Rust and Eisenstadt. That's a total of 170 villages and cities, although we know there are about 400. The difference are mainly Ortsteile. See what I mean? Do you know the Bezirks and Gemeinden for your villages?





THE BURGENLAND BUNCH NEWS - No. 59B
June 15, 1999

PUZSTA VILLAGE QUESTION

Liz Cole writes: Really enjoy your newsletters and the Austrian village information that has been researched. However, I have never seen any reference to one that keeps showing up in my research, i.e., Albert Casimir, also seen as A. Casimir and Albert Kasmer. Please enlighten me as to where this village is. In the records where I have found most of the relatives it is intermingled with Féltorony. However, I can't seem to find any further record after the one that lists Albert Casimir as the residence location.

[Gerry Berghold] Answer: Hello Liz, Féltorony (Hungarian name) as you probably know, is now Halbturn and it's in Burgenland right next to the Hungarian border to the east of the Neusiedler See.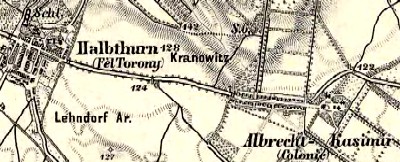 Just to the east of Halbturn (about 3 kms), the first village in Hungary is Albertkazmerpuszta. A "puszta" originally was a work camp and there were "puszta majors" and "puszta minors." The aristocratic estate holdings were so vast that it could take hours (even days) to travel from a village like Halbturn to work the outer reaches. This meant the loss of much work time, so the landowner would in effect create a camp with wells and huts and the workers would live there during the week or growing season and return to their homes only every so often. Many of these work camps were eventually deserted (the word "puszta" means deserted, farmstead or ranch, or lowland plain) but others turned into villages after the estates were broken up. Albertkazmerpuszta was one such. I have no idea who Albert Kazmer (Kasimir) was, maybe the original landowner [Ed: Albert Schuch later explained to Gerry who Kasimir was; see below]. The inhabitants would have used the church in Halbturn, which is why your records come up with the village name. You might also find the villages of Wittmannshof, Edmundshof, Kleylehof ("hof" is the German equivalent of puszta) which are near Halbturn, as well as Irénmajor and Ujszajdamajor in Hungary. These were all work camps originally, now small villages.

An 1873 Gazetteer shows that Albertkazmerpuszta (also shown as Kazimir) was in the Jaras (Bezirk / district) of Nezsider (Neusiedl) in the Megye (Comitat / county) of Moson. It, along with Wittmannsdorf, Farkaskut, Jessehof and Szolnokiúti, were part of the parish of Féltorony. Total population in 1873 was 2473.

Albert Schuch replies to Gerry's question: Any idea who Albert Kasimir was? Landowner?

Quite a landowner! I am sure you have heard of him, but his second name Kasimir is rarely mentioned. This was Duke Albert Casimir von Sachsen-Teschen, born 1738 in Dresden, who, in 1766, married Archduchess Maria Christina, favorite daughter of Maria Theresia. Maria Theresia gave the huge Ungarisch-Altenburg (Magyar-Ovar) estate to the couple. Maria Christina died in 1798, Albert Casimir in 1822. His art collection, the "Albertina", is well known.



6) ETHNIC EVENTS

LEHIGH VALLEY, PA

Saturday, April 1: Bockbierfest at the Reading Liederkranz. Entertainment by the Joe Weber Orchestra and the GTV Edelweiss Schuhplattlers. Info: www.readingliederkranz.com

Saturday, April 8: Ein Abend in Wien at the Lancaster Liederkranz. Music by the Walt Groller Orchestra. Info: www.lancasterliederkranz.com

Sunday, April 23: Spring Concert at the Reading Liederkranz. Choral concert with the Reading Liederkranz Singers and guest German choruses. Dance music by the Joe Weber Orchestra. Info: www.readingliederkranz.com

Saturday, April 29: Spring Concert of the Lancaster Liederkranz Chorus at Zion Evangelical Lutheran Church in Landisville. Info: www.lancasterliederkranz.com

Saturday, April 29: Spring Dance at the Lancaster Liederkranz. Music by The Continentals. Info: www.lancasterliederkranz.com


NEW BRITAIN, CT

Friday, April 7, 7 pm: Heimat Abend. Austrian Donau Club, 545 Arch Street, $3. Music by Joe Rogers and his band.

Friday, April 21, 7:30 pm: Heurigan Abend. Austrian Donau Club, 545 Arch Street, $3. Music by Schachtelgebirger Musikanten.


ST. LOUIS, MO

Sunday, April 30, 2-5 pm: Gathering of Burgenländer and Descendants at the Community Center Cafeteria of the Holy Name of Jesus Catholic Church, 10235 Ashbrook Dr., St. Louis, MO. Contact Theresa McWilliams at theresamcwilliams32@gmail.com or (314) 869-8938 for more information and/or to let them know you plan to attend.


7) BURGENLAND EMIGRANT OBITUARIES
Marie von Kaenel (née Kappel)

Marie "Mitzi" von Kaenel, 95 of Vacaville, California, passed away peacefully on March 12, 2017.

Born in Oberschützen, Austria on Dec. 4, 1921, she was a daughter of the late Gottfried and Maria (Heist) Kappel. She immigrated with her parents when she was three years old to Forest Park, IL.

She was a loving and devoted mother and grandmother. She enjoyed reading, church, choir, socializing, entertaining and family.

Mitzi was preceded in death by her beloved husband of 74 years, Earl von Kaenel, who she met when she was in first grade. Together they traveled the world with their three children.

She is survived by her son, Larry von Kaenel (Carol) and their respective family including, Aaron, Van, Jacob and Hannah; daughters, Susan von Kaenel and Diane Ekstrom; grandson, Jason Constant and great grandson, Hunter Constant; also survived by her sisters, Grete Mueller and Helen Perry.

A funeral service will be held at 10 a.m., Tuesday, March 21, at Bethany Lutheran Church, 621 S. Orchard Ave., Vacaville. Burial will follow at Vacaville-Elmira Cemetery. Funeral arrangements by Vaca Hills Chapel Funeral Home, 707-446-3233, www.vacahillschapel.com.

Published in The Reporter on Mar. 16, 2017



Irma Klemens (née Lamm)

Irma Klemens, 88, of Canton, Ohio, passed away on March 19, 2017.

Born May 8, 1928 in Neumarkt an der Raab, Austria, she was a daughter of the late Joseph and Maria (Mehlmauer) Lamm.

She was preceded in death by her husband, Michael Klemens in 2004.

She was a longtime member of First Lutheran Church in Canton, served on the Altar Guild and sang in the choir. She was also an active member of the Sachsenheim Club.

Surviving is her son, Herb (wife-Allie) Klemens of Massillon; granddaughter, Kristine (Jay) Dragos of Canton; and grandson, Chad (Heather) Klemens of Hudson, Ohio; three great-granddaughters, Lucy Dragos, Natalie and Meredith Klemens; also three sisters from Austria, Helene Neuherz, Justine Lamm, and Elfriede Gmeindel.

Services will be Wednesday, March 22, at 11 a.m. in the Schneeberger Funeral Home with Rev. Dr. Darla Ann Kratzer, Pastor officiating. Burial will follow in Forest Hill Cemetery. Friends may call from 10:30 a.m. to 11 a.m. before services. To share a memory or sign the online guest book: www.SchneebergerFuneral.com Schneeberger 330-456-8237.

Published in The Repository on Mar. 21, 2017.



Frank Kedl

Frank Kedl, age 78, of of North Haledon, New Jersey, passed away on Friday, March 17, 2017.

Frank was born in Deutsch Bieling, Austria and came to the United Sates in 1959 and settled in North Haledon.

He was the owner of Broadway Restaurant Corporation in New York, NY until 1985 and then was the vice-president of Kedl, Inc. in North Haledon from 1989 until 2013. He served in the Austrian Army and in the United States Army. He was a member of the Brüderschaft der Burgenländer in New York, NY.

Beloved husband of the late Julia Kedl (née Radakovits). Devoted father of Edward Kedl of Hawthorne, NJ, Christine Tolerico of North Haledon, Linda O'Neill of Kinnelon, NJ and Robert Kedl of North Haledon. Loving grandfather of Krista and Abigail Kedl, Julianna and Stephen Tolerico and James and Jason O'Neill. Dear brother of Stefan, Johann and Josef Kedl.

Funeral from DeLuccia-Lozito Funeral Home, 265 Belmont Avenue, Haledon, NJ on Saturday at 8:30 AM. Funeral Liturgy at St. Anthony's R.C. Church, Hawthorne, NJ at 9:30 AM. Interment, Maryrest Cemetery, Mahwah, NJ. Visiting on Friday from 5-9 PM. Memorial gifts to Parkinson Disease Foundation, 359 Broadway, Suite 1509, New York, NY 10018 would be appreciated.

Published in The Record on Mar. 22, 2017



Anna Boandl (née Weber)

Anna Boandl, 82, of Allentown, Pennsylvania, passed away on March 21, 2017. She was married to her loving husband William for 63 years.

Born in Rábafüzes (Raabfidisch), Hungary, she was a daughter of the late Julius and Frederica (Trinkl) Weber.

Anna was a loving wife, mother and grandmother who enjoyed baking and gardening. She worked in the garment industry and retired after 15 years as a custodian for the Salisbury School District.

Survivors: husband William; sons, Robert and wife Melissa Boandl, Ronald and wife Anita Boandl, and Richard and wife Tracy Boandl; daughter-in-law, Kim Boandl; sister, Frieda Yost; seven grandchildren and five great-grandchildren. She was predeceased by her son William Boandl and her brother Julius Weber.

Services: A viewing will be held on Friday March 24th from 10:00AM until a service at 10:30AM at Weber Funeral Home, 1619 Hamilton Street in Allentown. www.weberfuneralhome.com. Contributions: In lieu of flowers, please donate to the Alzheimer's Foundation of America at alzfdn.org.

Published in Morning Call on Mar. 22, 2017



Alfred Brückler

Alfred Brückler, 83, passed away March 23, 2017 in Naples, Florida.

Born August 21, 1933 in Güssing, Austria, and raised in Vienna, he was a son of the late Alfred & Karoline Brückler.

He emigrated to Canada but spent most of his adult life in Michigan where he had a long career in the auto industry. He was a very dedicated family man and served as Vice President and Trustee for the Austrian Society of Detroit.

He will be deeply missed by his loving wife, Heidi (Weinhofer), children Evelyn Slagon (Greg), Heidi Peter (Robin Kilgore), grandchildren Brigitte Crawford (Tim), Erik Lawshe (Nicole Aeder), great-grandchildren Isabella, Henrik and Noah and sister Karin Loriol who resides in Switzerland along with her children and grandchildren. We are thankful that Alfred and Heidi were able to celebrate their 50th wedding anniversary last year.

Visitation 10a.m. Friday, April 7, 2017 followed by 11a.m. Memorial Service at Kensington Church, Troy, Michigan. Donations to American Heart Association. Rest in Eternal Peace.

Published in The Detroit News & Detroit Free Press on Apr. 2, 2017


END OF NEWSLETTER (Even good things must end!)


NOTICE (Informal Terms and Conditions): The Burgenland Bunch (BB) was formed and exists to assist Burgenland descendants in their research into their heritage and, toward that end, reserves the right to use any communication you have with us (email, letter, phone conversation, data upload, etc.) as part of our information exchange and educational research efforts.
● If you do not want your communication to be used for this purpose, indicate that it is "confidential" and we will attempt to abide by that request.
● Correspondents who communicate with the BB without requesting confidentiality retain their copyright but give a non-exclusive license to the BB allowing us to forward to BB members, publish in our monthly newsletter or on our website, and/or subsequently and permanently archive all or parts of such communications.

The formal Burgenland Bunch Website Usage Agreement can be found here: Agreement

The Burgenland Bunch homepage (website) can be found at:
http://www.the-burgenland-bunch.org

Burgenland Bunch Newsletter, copyright © 2017 by The Burgenland Bunch
All rights reserved. Permission to copy excerpts granted if credit is provided.